ABOUT WORLDSPANTRAVEL
HERE"S WHY YOU SHOULD CHOOSE WORLDSPANTRAVEL
Worldspan Travel (M) Sdn Bhd is a Sri Hartamas based travel agent in Kuala Lumpur established in the 80s to provide a range of premium travel products for the Business and Private sectors. With over 35 years' experience, we are indeed proud of our strong brand and attention to detail to create a unique experience for all of our clients.
You can make  travel arrangements and book your holidays with Worldspan Travel in complete confidence. We endeavor to do our best to understand and organize your travel arrangements without compromising on quality or value coupled with the highest levels of service at all times. Travel encompasses a tremendous variety of products and services and wonderful world of possibilities.
Whether you book with us for a business trip, a family beach holiday, an once-in-a lifetime round the world trip or a city break, you've come to the right place. Worldspan Travel (M) Sdn Bhd began its operation as a corporate travel company since 1979. Although our priority is in corporate travel agency services, we ventured into incentive and specialized tours when the demand from our existing and potential clientele started growing.
Naturally, we took time into research and strive to be innovative in the way we cater to the needs of our clients, whatever they may be. We have built up a company known for providing only the best quality services. And how do we do that? We simply have the passion to do it better!
Apart from serving our customers on the needs of travelling, World Span Travel also owns a Business to Business (B2B) Online Distribution system called Trust & Click.  
Trust & Click works as a B2B online global distributor of accommodation and other products to the world's travel trade via XML or white labeling.  We are here to connect and provide technology solution by connecting travel suppliers and sellers worldwide by offering a world of travel products or contents by the use of reliable technologies. For more information, log on to Trust&Click

OUR VISION
To be the most innovative travel company in Malaysia providing the highest level of service to all our customers.
OUR MISSION
To anticipate and fulfill the needs of our customers and to exceed their expectations in all aspects of our performance.
OUR SERVICES
Here are some of of our esteemed general packages
LUXURY INDULGENCE BY WORLDSPAN TRAVEL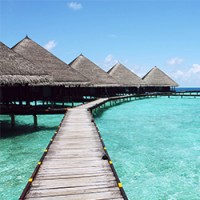 Relax and indulge, pamper yourself, relive your life and upgrade your well-deserved break several notches up splurging on all the little luxuries of life, add a lot more than a little spice to your holidays, you know you deserve it.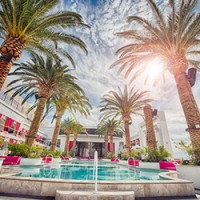 Worldspan Travel is your source for luxury tours, cruise and vacations anywhere in the world. We provide white gloves service from start to finish, to help you plan your next vacation, arrange a private villa, hotel or resort.
We help you choose a private journey by plane, rail or boat; in short. We also plan the perfect luxury holiday for you, and better yet we are available to you during your trip to make sure that everything is going to plan.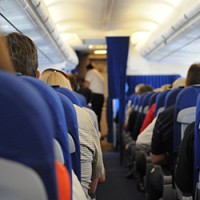 Luxury can be described as opulence, grandeur, splendor, and more. Luxury can also be described as comfort, comfort that can only be found at the world's top hotels, resorts, ships, and more.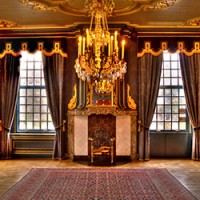 First-hand Expertise
Experience and Knowledge (35 years in the business)
Well Connected
Thanks to our worldwide partnerships
Highly personalized service
We will take the time to get to know your preferences, making sure your vacation is perfectly tailored to your needs.
Be Rest Assured
We are here to anticipate your needs, solve problems while you're traveling and be here for you on your return.
WORLDSPAN TRAVEL (M) SDN BHD
6 Ground Floor,
Jalan Sri Hartamas 8,
Sri Hartamas,
50480 Kuala Lumpur,
Malaysia.
Tel: +603 6201 2511
Fax: +603 6201 2505
Email: sales@worldspantravel.com.my
Our B2B Portal
TRUSTNCLICK.COM by WORLDSPAN TRAVEL
Tel: +603 6201 2511
Fax: +603 6201 2505
Email: sales@worldspantravel.com.my